10 Sep

Travel Talk: Southwest Sale, Prince Harry's Green Travel Initiative & More

In this week's travel talk segment, we're showing you Southwest's massive sale going on right now, looking into Prince Harry's Green Travel Initiative, and more. Read on for this week's top travel news stories.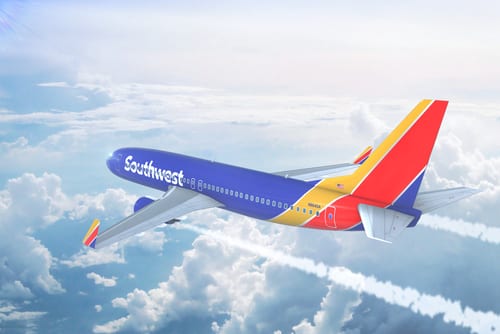 Southwest Is Having a Massive Fall Sale With Flights As Low As $29 One-way
Southwest is offering flights starting at $29 one-way for this fall and winter. This massive sale launched last week and runs through September 12th at 11:50 PM PST. This huge sale includes domestic and international flights. In addition, interisland Hawaii flights are also part of the sale. However, you better plan your trip quick if you want to take advantage of the deals. It only applies to flights through March 5, 2020 and there are several blackout dates as well. Click the link below for more information on this sale!
Source: https://www.travelandleisure.com/airlines-airports/southwest/southwest-airlines-fall-sale-cheap-one-way-flights
Prince Harry to Launch Green Travel Initiative
Prince Harry is launching a green travel initiative, dubbed Travalyst. It has been in the works for three years, according to Kensington Palace representatives. Prince Harry's first official partnership meeting occurred back in January of this year. He met with a group of travel companies to discuss how they can make the tourism industry more environmentally responsible. "Our world faces environmental challenges of unprecedented scope and scale," the duke said on Tuesday. "From deforestation and the loss of biodiversity, to ocean plastics and poaching, the problems can sometimes seem too big to fix. These human-caused challenges often need a giant system shift to make a significant enough impact." Read more at the link below.
Source: https://www.nytimes.com/2019/09/03/travel/prince-harry-travel-travalyst.html
100 Best Places on Earth for 2020
On October 1 of this year, professional travel critic Helen Fanthorpe's list of the 100 Best Places on Earth for 2020 will be released. She called out to Rough Guide experts inside and outside the company to recommend "brilliant places for 2020, places that would be big news in 2020, just opened up, up and coming, back on the tourist map and places that are completely unmissable and timeless." Read more at the link below.
Source: https://www.cnn.com/travel/article/100-best-places-rough-guide-2020/index.html
Why are Less People Traveling to America?
According to the World Tourism Organization, a United Nations agency, the number of international tourist arrivals around the world reached 1.4 billion last year. That represented a 6 percent increase, and the organization forecast the number to grow by 3 or 4 percent this year. However, in the first half of 2019, the number of international tourists coming to America dropped almost 2 percent. The outlook for 2019 is for visitor numbers to remain just about the same as last year. Even if that holds true and the country doesn't see a dip for the full year, the news is not good. Read more at the link below.
Source: https://www.washingtonpost.com/travel/2019/09/06/more-people-are-traveling-world-than-ever-number-coming-america-is-dropping/
The Do's and Don'ts of Traveling During the Fall
Autumn is one of the best times to travel. Temperatures start to cool down and fall foliage is a-bloom. However, this article from Washington Post points out that fall also means a "new set of bad tourist behavior". Social media may be to blame for some of the faux pas. The siren song of a good post is too tempting to let rules or common decency get in the way — not only in fall, but year-round. This spring, highly Instagrammable poppies were destroyed when the content-collecting public descended on super blooms, trampling them off-path. This summer, a 9-year-old girl was attacked by a bison when she and other tourists approached the wild animal way too close." Read more at the link below.
Source: https://www.washingtonpost.com/travel/tips/dos-donts-traveling-during-fall/