12 May

Travel Talk: Summer Travel Tips, Why You Should Travel to the Least-Visited Countries in the World & More

We gathered the top travel news stories from around the web this week below, focusing on tips for the upcoming summer travel season and more. Links to the full articles below!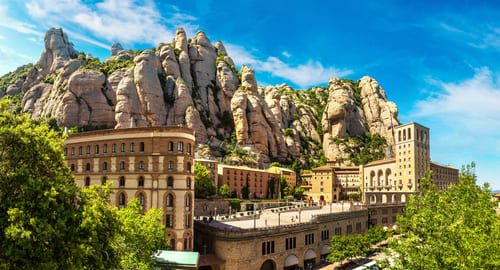 Why you should go to the world's least-visited countries
Parisian bridges are weighted down with copycat "love locks," while visitors crowd cheek-to-jowl into Barcelona churches and Dubrovnik's historic center. In Italy, attempts to manage the impact of tourism range from segregating visitors to fines for flip-flops. As a glut of anxious headlines document over-tourism, it's easy to think that the planet is simply full. But stray from the well-worn tourist trails, and you'll discover another travel story entirely. In much of the world, there are places that are eager to welcome tourists — and when practiced sustainably, where tourism can even help alleviate poverty. One such example is Montserrat, pictured above. Read the rest of this article from CNN for more.
Source: https://www.cnn.com/travel/article/least-visited-countries-travel/index.html
Book your 4th of July travel now for the best deals
If you're planning to get away this July 4th, then now is the time to start looking for plane tickets, according to Life Hacker.
According to Hipmunk's latest summer travel report, people looking for a Fourth of July flight can score savings of up to 23% if they book those flights during the week of May 20th, six weeks in advance of the holiday. That means you have a week to nail down those travel dates. Read the rest of the article at the link below.
Source: https://lifehacker.com/book-your-july-4th-travel-now-for-the-best-deals-1834697315
Away's mini travel cases were an instant sell-out – and now they're finally back!
For Away luggage fans, you'll be stoked to hear that the travel bag brand is officially bringing back its crowd-favorite Mini — a shrunken version of its classic suitcase (sans wheels) that's designed to hold your toiletries, tech essentials, or what-have-you while out traveling. Read more at Travel + Leisure.
Source: https://www.travelandleisure.com/style/travel-bags/away-minis-travel-case
Southwest changes family boarding policy
Southwest Airlines updated its family boarding policy following an incident that passengers called discriminatory. Read more about what happened when Grant More and his husband attempted to board their flight during " family boarding" on a Southwest flight from Buffalo to Fort Lauderdale with their three young children and Grant's mother-in-law. Also read how Southwest responded to the incident and what changes they are making to avoid confusion in the future. Read the full article at the link below.
Source: https://www.travelandleisure.com/airlines-airports/southwest/southwest-family-boarding-policy-updated-after-alleged-discrimination
The 10 best travel apps for exploring the world
There are a few essential travel apps you may already have on your phone: Google Maps, Kayak, a VPN app for secure browsing on shared WiFi, and your airline's app for mobile boarding passes and travel alerts. But beyond that, there are hundreds of apps that promise to make travel seamless and stress-free. How do you pick? Head to Popular Mechanics for the 10 best apps, for everything from transit to translation. All are free for the basic version and most are available for both Android and iOS.
Source: https://www.popularmechanics.com/technology/apps/g27433679/travel-apps/
How biometrics may be key in reducing the hassles of travel
Mixing biometrics and travel usually means one thing for most countries — making sure the wrong people don't get in. The United States, for example, has an advanced system of facial recognition that analyzes more than 100 points of reference on each face to evaluate whether people are who they say they are. It has become the aspirational standard for dozens of nations that are employing or looking to employ bio-metrics to screen people crossing their borders. Can biometrics make traveling easier, more seamless? What if biometrics became travelers' passports to their itinerary, allowing facial recognition to facilitate checking into a hotel, checking a bag, arranging a rental car, or even opening the door to a hotel suite? Read more in this article from Forbes.
Source: https://www.forbes.com/sites/oliverwyman/2019/05/06/how-biometrics-may-be-key-in-reducing-the-hassles-of-travel/#643a3e63d61b
Call us today to book your next getaway. You can reach us at 402-390-9291. Additionally, you can get started here.