09 Feb

Travel Talk: Tips for Solo Travel, Living Like a Local on Vacation and More

Sick of all the posts on the best Valentine's Day vacations for lovers? Check out some of the top travel news stories from around the web this week, including tips and trends for solo travel. Also included: how locals feel about tourists trying to "live like a local", how OTC sleep aids can help you avoid jet lag, and a dream job opening at Southwest. Lastly, we couldn't help ourselves and had to include one for the lovebirds with the best Valentine's Day travel experiences for every budget. Read them all below.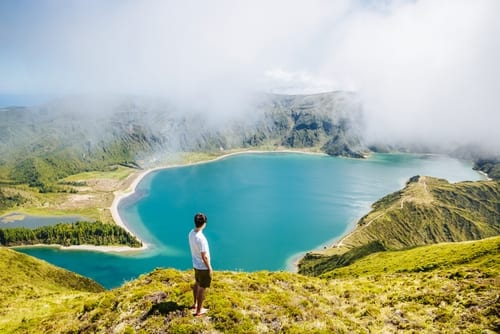 5 Best trips for solo travelers
Solo traveling allows you to be completely in control of your itinerary. Not only that, but traveling by yourself is an empowering experience for many. However, solo travelers aren't immune to the stressors of travel. Traveling by yourself also brings its own set of worries, like safety and loneliness. While these are facts, this article includes 5 of the best places for solo travelers to visit. They have something for everyone on this list, from The Azores for adrenaline junkies (pictured above), to Bermuda for the beach bums. Check them all out here.
Source: https://www.cnn.com/travel/article/best-trips-solo-travelers/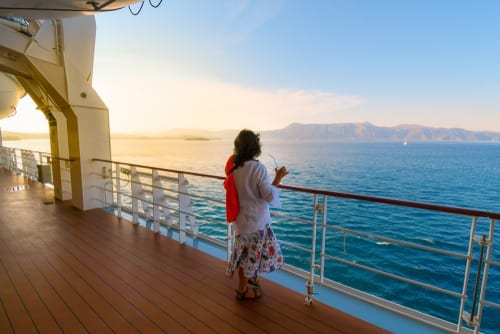 The best adventure cruises for solo travelers
This article starts with a very enlightened perspective on solo travel. That is, those who travel alone do so by choice. Solo travel isn't just for lonely singles or lost wanderers. Rather, those who travel alone do so because they have big travel goals and yearn for new places, cultures, etc. This article focuses on adventure cruises for solo travelers. Adventure cruises are great for solo travelers because they satisfy the craving for adventure, but also provides a safety net with a planned itinerary and tour group. Check them out here.
Source: https://www.travelandleisure.com/cruises/adventure-cruises-for-solo-travelers
Tourists want to "live like a local", but how do locals feel about that?
More people are traveling today than ever before. Not only is the number of travelers greater, but those traveling are seeking unique and off-the-beaten path experiences. This is best described as wanting to "live like a local", but what do the locals think of this? Read this article for a unique perspective.
Source: https://qz.com/quartzy/1542700/what-does-live-like-a-local-travel-mean-for-locals-lives/
How OTC sleep aids can help you avoid jet lag
This article addresses one of the biggest annoyances when it comes to traveling: jet lag. It includes helpful tips to prepare yourself for travel, which is especially important for long haul flights and jumping time zones. Contrary to what the title eludes to, this article actually argues that the solution to jet lag does not come from a bottle. Dr. Jennifer Martin, a clinical psychologist and behavior sleep medicine specialists says, "I always encourage people to think about what makes sleeping at home so much better, and bring as much of that experience with you as possible."
Source: https://www.travelandleisure.com/travel-tips/best-sleep-aids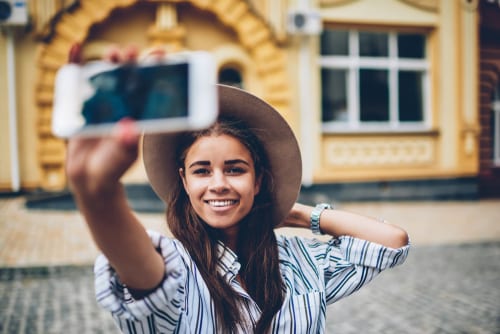 Southwest seeking "traveling storytellers"
Southwest is seeking "traveling storytellers" for their "Southwest's Next Great Storyteller Search" contest. Specifically, they are looking for social media influencers to travel with Southwest and create content to inspire others to "create their own travel stories". The grand pirze includes 24 one-way e-passes on Southwest. First prize will get 12, second will get six, and the third and fourth prize winners will receive gift cards and other rewards. If you think you have what they're looking for, read this article which includes a link to enter the contest.
Source: https://www.kare11.com/article/travel/dream-job-southwest-seeks-traveling-storytellers/89-bae5a488-126a-48f5-968d-c55dc7f5f0c3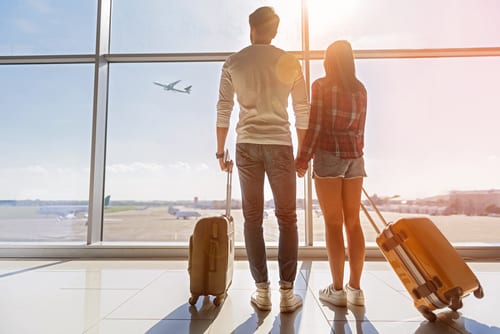 The best travel experiences for Valentine's Day for all budgets
This article beings by pointing out that Millennials as a group prioritize travel over material goods. With that being said, it's no surprise that the typical Valentine's Day gift is leaning towards travel and experiences rather than jewelry and flowers. You don't have to break the bank to create an experience that will make your loved one feel special, though. This article includes some of the trendiest travel experiences to suit all budgets this Valentine's Day.
Source: https://www.cnbc.com/2019/02/08/travel-hacks-valentines-day-getaways-for-all-budgets.html
Call us today at 402-390-9291 to book your own solo getaway or Valentine's Day travel experience.