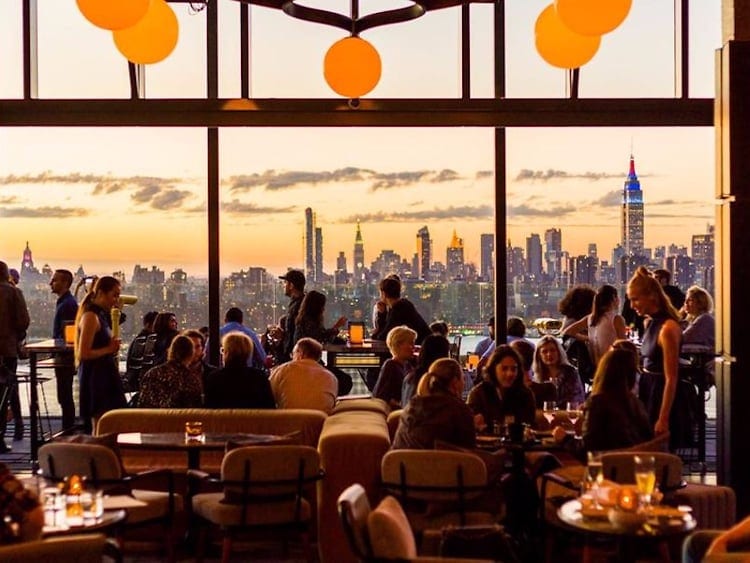 11 Sep

Travel Talk: Top Travel News Stories During the Pandemic

In this week's Travel Talk, we're taking a look at the top travel news stories from around the web amidst the Covid pandemic. Read on for news on New York City opening indoor restaurants, the pros and cons of airline travel during Covid, and the number of TSA screenings reported over Labor Day Weekend. In addition, how travel will change post-pandemic and a look at JetBlue's 24 additional flight routes in anticipation of increasing travel demand.
Top Travel News Stories During the Pandemic
NYC to Allow Indoor Dining, in Milestone on Recovery from Pandemic
Starting on September 30, Gov. Andrew Cuomo will allow indoor service for restaurants at 25 percent capacity. Outdoor dining has been allowed in the city since early June. This announcement should give a boost to the city's recovery from the pandemic. In addition, it ends the city's status as one of the few places in the nation without any indoor dining options. Read more at the link below.
Source: https://www.nytimes.com/2020/09/09/nyregion/indoor-dining-coronavirus.html
The Pros and Cons of Airline Travel Right Now
In the spring of 2020, airlines grounded most fleets, slashing over 90 percent of their schedules. By July, U.S. companies had recovered some of their pre-pandemic business. Flights were about 50 percent full on average in mid-summer. Now, flights continue to increase their ticket sales and passengers have been enjoying plenty of room to stretch out – even on the couch, plus less busy airports, deep-cleaned planes, and tons of overhead bin space. Click the link below for more pros and cons of traveling via airplane right now.
Source: https://www.travelandleisure.com/airlines-airports/the-pros-and-cons-of-the-pandemic-flying-experience?utm_medium=browser&utm_source=travelandleisure.com&utm_content=20200909&utm_campaign=661097
TSA Screens More than 3M Passengers over Labor Day Weekend
The Transportation Security Administration (TSA) screened over 3 million passengers during the Labor Day holiday weekend. The weekend figure was boosted by the screening of nearly 969,000 passengers on Friday, September 4, and more than 935,000 passengers on Monday, September 7. Those two days represent the most individuals screened on any single day since March 17, 2020.  Read more at the link below.
Source: https://www.tsa.gov/news/press/releases/2020/09/08/tsa-screens-more-3m-passengers-over-labor-day-weekend-and-nearly
JetBlue Adds 24 Routes in Anticipation of Increasing Demand for Travel
JetBlue on Thursday announced it would add 24 new routes later this year in markets that it expects leisure travel demand to increase. This means pushing its focus towards cities and markets where it expects the market to grow over the coming months.
The new flights are on sale now for November and December an include 16 new routes total from some of its focus cities including Newark (seven new routes from Newark including flights to the Caribbean, Mexico, and more), Los Angeles (new flights to Cancun and West Palm Beach), and Raleigh-Durham (new flights to Cancun, Fort Myers, Montego Bay, and San Juan).
Read more at the link below.
Source: https://www.travelmarketreport.com/articles/JetBlue-Adds-24-Routes-in-Anticipation-of-Increasing-Demand-for-Travel
Enchanted Honeymoons Travel | Destination Travel | Best Packages
Our ultimate goal is to make the destination wedding planning process as stress-free as possible. Planning your perfect honeymoon, destination wedding, romantic getaway or the perfect vacation of a lifetime has never been easier with Enchanted Honeymoons.
Contact us today in order to book your next getaway get started here. In addition, follow us on Instagram at @enchantedtravel_ and on Facebook for the latest travel news updates and stories.