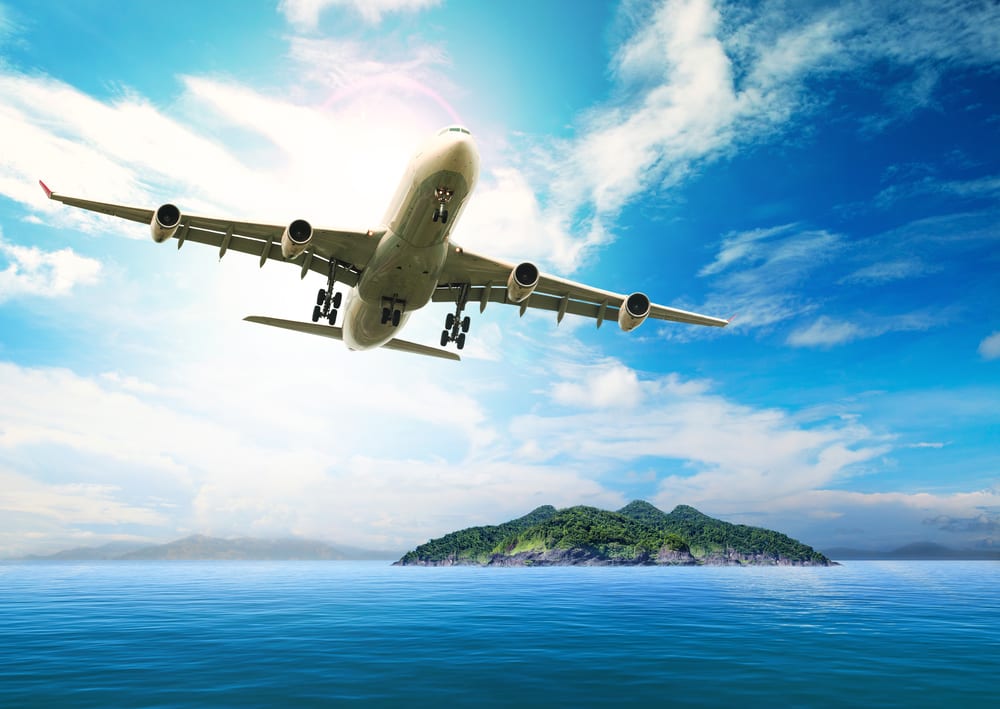 18 Sep

Travel Talk: Travel Restrictions Update, Flights to Nowhere & More

In this week's Travel Talk, we're sharing a Coronavirus travel restrictions update and details on "flights to nowhere". In addition, the winners of The Washington Post's 21st annual Travel photo contest and a new laid-back luxury resort concept in Mexico, brought to you by Margaritaville and Karisma Hotels.
Read below for all of the top travel news stories from around the web this week!
Coronavirus Travel Restrictions Update for September
For those interested in traveling this fall, you may be looking for guidance on travel restrictions. You are able to travel across the U.S. and to a few international destinations right now. You will just need to check whether self-quarantining or pre-testing is required. This helpful update from Forbes lays it all out for you.
Source: https://www.forbes.com/sites/geoffwhitmore/2020/09/17/coronavirus-travel-restrictions-update-for-september/#1e47acc053f1
'Flights to nowhere': Growing number of airlines offer unusual trips as travel remains stalled
With international travel in much of the world still disrupted by the coronavirus pandemic, some airlines are resorting to "flights to nowhere" that target passengers who long for air travel — and some are willing to shell out plenty of money for the tickets. Proving how popular these now are, a sightseeing flight to nowhere offered by Qantas sold out within 10 minutes, according to the airline, with passengers eager to take to the skies at at time when Australia has grounded almost all international flights paying premium prices.
Source: https://www.seattletimes.com/nation-world/flights-to-nowhere-growing-number-of-airlines-offer-unusual-trips-as-travel-remains-stalled/
See the winners of The Post's 21st annual travel photo contest
Due to travel restrictions, the Washington Post expanded their entry parameters from 12 months to 18 for their annual travel photo contest. They had a record number of entries this year! This makes sense in a time when we need travel photos more than ever. They selected 13 winners from over 1200 entries. The photos were shot between January 2019 and June 2020. Scroll through the images at the link below – from Vietnam, to Spain and the American West.
Source: https://www.washingtonpost.com/graphics/travel/2020/09/08/2020-travel-photo-contest-winners/
Margaritaville and Karisma Hotels debut new laid-back luxury conept in Mexico
Margaritaville Island Reserve Riviera Cancun by Karisma has officially opened – the flagship property of the Margaritaville brand's new luxury leaning Island Reserve concept, marking a shift from the more casual resorts to a laid-back luxury experience. In partnership with Karisma Hotels & Resorts, Island Reserve "combines the amenities of a world-class all-inclusive resort with Margaritaville's relaxed vibe." In addition, other Island Reserve resorts are on the horizon for 2021, including in Riviera Maya and Cap Cana.
Source: https://www.travelmarketreport.com/articles/Margaritaville-and-Karisma-Hotels-Debut-New-Laid-Back-Luxury-Concept-in-Mexico
Enchanted Honeymoons Travel | Destination Travel | Best Packages
Our ultimate goal is to make the destination wedding planning process as stress-free as possible. Planning your perfect honeymoon, destination wedding, romantic getaway or the perfect vacation of a lifetime has never been easier with Enchanted Honeymoons.
Contact us today in order to book your next getaway get started here. In addition, follow us on Instagram at @enchantedtravel_ and on Facebook for the latest travel news updates and stories.