29 Sep

Travel Talk: This Week's Top Travel News Stories

Check out this week's top travel news stories below.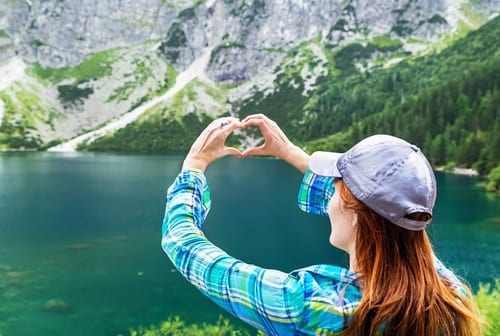 The best cameras for travel, according to the pros
In this helpful article, professional photographers like the former Obama White House photographer Pete Souza, weigh in on which cameras they bring on vacation in order to capture the best shots. Read the full list here.
Source: https://www.cntraveler.com/gallery/best-cameras-for-travel
Delta announces plans for new flights to Hawaii, plus more new flights from other airlines.
In air travel news this week, Delta and United Airlines both announce new flight routes in order to keep up with demand. Delta announced additional flights to the Hawaiian Islands, and United adds more flights to popular ski destinations in response to customer trends. Read the full air travel news story here.
Source: https://www.travelagentcentral.com/transportation/air-travel-new-flights-to-hawaii-ski-country
Why travel is important today more than ever
This travel writer defends his stance that one of the best ways to overcome negativity is to travel. More specifically, traveling and experiencing other cultures can help you overcome negativity about the world in general. In order to read all of his tips on how experiencing new cultures and countries is more important than ever before, read here.
Source: https://www.forbes.com/sites/jonathanlookjr/2018/09/24/why-travel-is-important-today-more-than-ever/#56048460490e
This is the most visited city in the world
Spoiler: the world's most visited city is not in Europe! In fact, according to Mastercard's 2018 Global Destination Cities Index, this year's top city is Bangkok. Read the full article for more details.
Source: https://www.travelandleisure.com/travel-news
/most-visited-cities-in-world
Meghan Markle has a favorite beauty product to fix every annoying travel issue
Lastly, a story for those who love the royals. Want to know how the Duchess of Sussex always manages to look fresh faced, even after disembarking from an international flight? Read this article for all of Markle's beauty faves. The list includes everything from pricy La Mer products to drugstore brands. In fact, her #1 favorite product is Nivea's body firming lotion.
Source: https://www.travelandleisure.com/style/beauty/meghan-markle-favorite-beauty-products-skincare-for-travel
Call us today to book your next getaway at 402-281-3022.