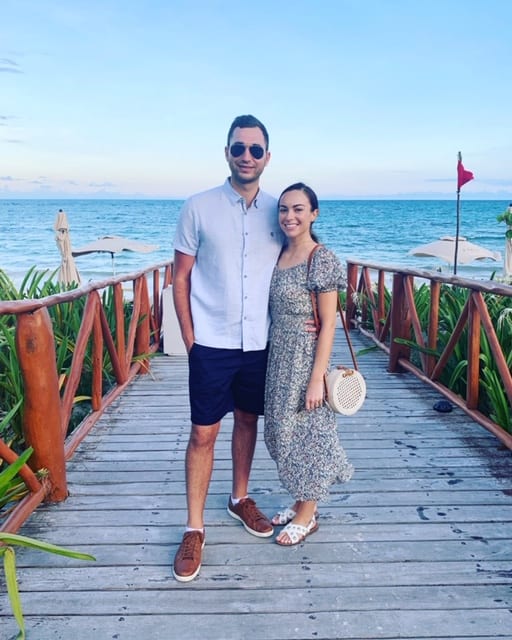 02 Oct

UNICO 20° 87° Riviera Maya: A Honeymoon Review

Last week, my husband Ryan and I took our honeymoon in the Riviera Maya and Cancun. We spent three nights in the Riviera Maya, near Tulum, at UNICO 20° 87° and three nights in Cancun at Le Blanc Spa Resort. First, let's take a look at UNICO.

We absolutely loved this all-inclusive, adults-only property! We were so exhausted after the wedding (we got married 9/20/19 in Chicago) and this was the perfect place to unwind. This was our first visit to UNICO, and we will definitely be back! Below, I'm highlighting everything we loved about this property. Later, I'll review Le Blanc Spa Resort, as well as compare the two properties. In addition, I'll do a separate post on everything we ate at UNICO as well as Le Blanc.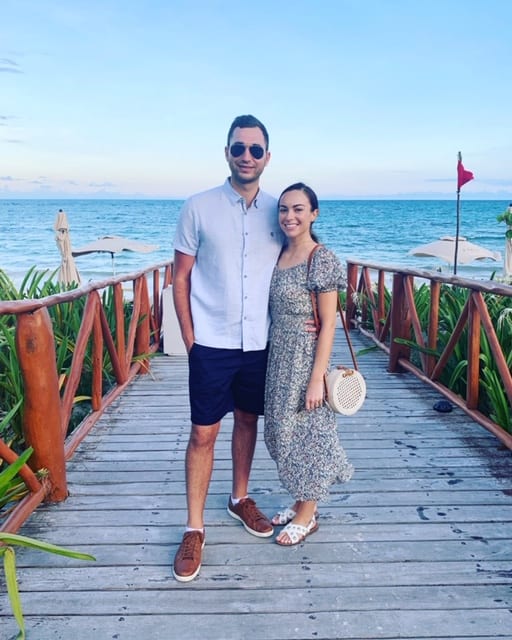 What We Loved About UNICO 20° 87°
---

1. Overall Design & Atmosphere of Resort
Right when we arrived at UNICO and stepped into the stunning lobby, we were instantly impressed. The overall design of the property is modern, with touches of the region's culture throughout. While walking through the property, I kept pointing out how photogenic the entire place was. You can tell that every inch was carefully designed and the end result is absolutely gorgeous. Plus, the property offered a unique mix of relaxation and fun.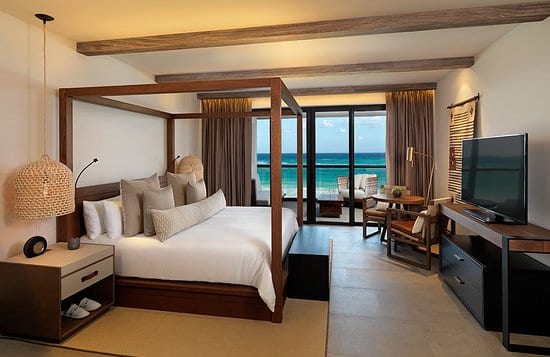 2. Spacious & Beautiful Rooms
We were very impressed with the rooms at UNICO as well. It was very large, with a big balcony that had a jacuzzi tub and couch. We had an ocean view and a view of the entire main grounds area as well. This was especially beautiful at night, with just the right amount of light to make it romantic and tranquil. The bathroom was also large, with a steam shower and a separate room for the toilet, plus two sinks. In addition, each room came with a Smart TV, so you can watch shows from your own Netflix or Amazon Prime accounts. We did take advantage of this at night – like I said, we were exhausted!
3. Delicious Food & Great Cocktails
The food here was very good. There were restaurants and dishes that we loved, and some we weren't crazy about. Overall, I would rank this an 8 out of 10 for food quality. We loved the Italian restaurant, Mi Carisa, as well as the Asian restaurant, Mura House. We did not love the Mexican restaurant, Cueva Siete. The drinks were also great. I stuck to wine and champagne most of the trip, but Ryan especially loved the cocktails at the lobby bar. In addition, Cafe Inez in the lobby has great snacks on-the-go. I did not try it until the last day, but I ordered a ham and cheese panini that was perfect. Ryan also loved it, so we ended up grabbing another before we left for Le Blanc. We also had a lot of great eats at the buffet (20° 87° Restaurant) and especially loved the taco bar.
4. Great Overall Service & Friendly Staff
The service was wonderful overall. Everyone from the waiters to the management team in the lobby were excellent. We never had to wait for our drinks to be refilled at the pool or at any of our meals. Everyone was very friendly and helpful throughout our entire stay.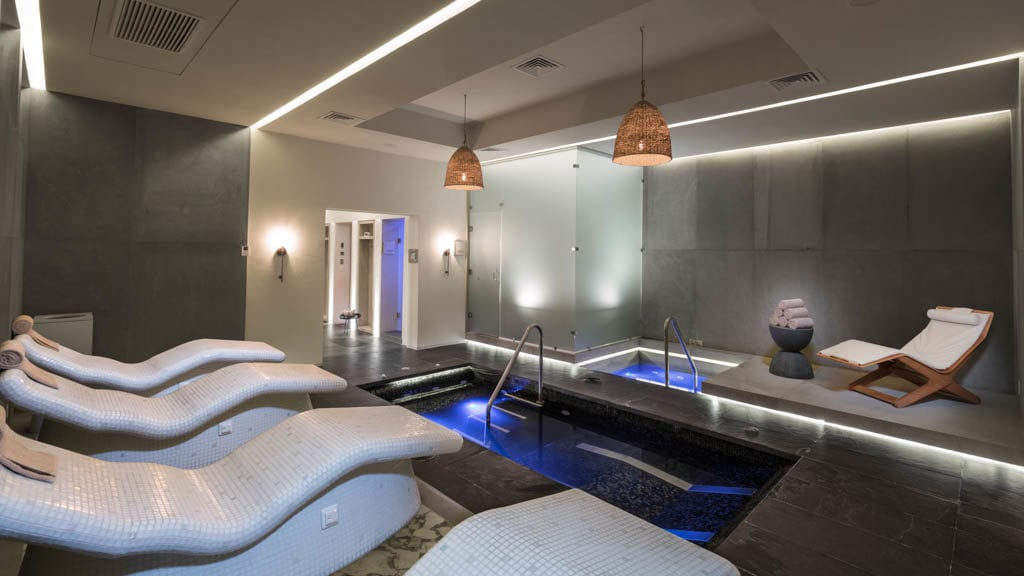 5. Amazing Spa Services at Great Prices
We ended up getting two couples massages during our three-night stay at UNICO. The prices were so unbelievable that we couldn't pass it up, and we knew that prices would be much more expensive at Le Blanc. We had the UNICO couples massage, which is a standard deep-tissue massage, and then we tried the Volcanic Stones couples massage before we left on our last day. Both were amazing and the spa is gorgeous. Each couples massage was $175 USD for two people.
6. Beautiful Pools
There are three pools at UNICO 20° 87°: the main pool or "party pool" as we nicknamed it, a more laid-back pool in the same area, and an even more relaxing pool in a corner of the resort. We spent a day at the "party pool", which has a swim-up bar, basketball hoops, and inflatable water volleyball court. The next day they had a DJ at the party pool, which some might love but we wanted something more low-key so we headed to the relaxing pool in the corner of the resort. This also has a swim-up bar. The only pool without a swim-up bar is the second one I mentioned above, but all three have great service and friendly staff.
The pools were definitely better than the beach at this property. The beach was pretty small so we didn't use it at all. Plus, we knew that the beach at Le Blanc was amazing, so we saved our beach days for the second half of our trip.
Stay tuned for a post on everything we  ate at UNICO 20° 87°, plus a comparison of UNICO and Le Blanc. I'll also be posting a full review of Le Blanc Spa Resort, plus a separate post on the food there.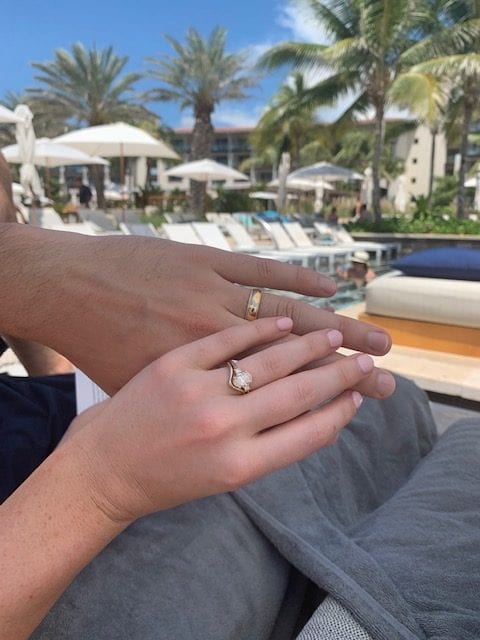 Want to enjoy your own getaway to UNICO 20° 87°? Call us today at 402-390-9291 or get started here.