17 Jul

How to Visit Paris Without Breaking the Bank

I don't know about you, but France's win over Croatia in the World Cup over the weekend had me thinking about planning my own French getaway! My Instagram feed was full of wild photos of celebrations in Paris, and while it's too late to join the party, this still got me thinking of ways I could travel to Paris without breaking the bank. Read below for our best money-saving tips for Paris visitors. like things to do for free and where to stay.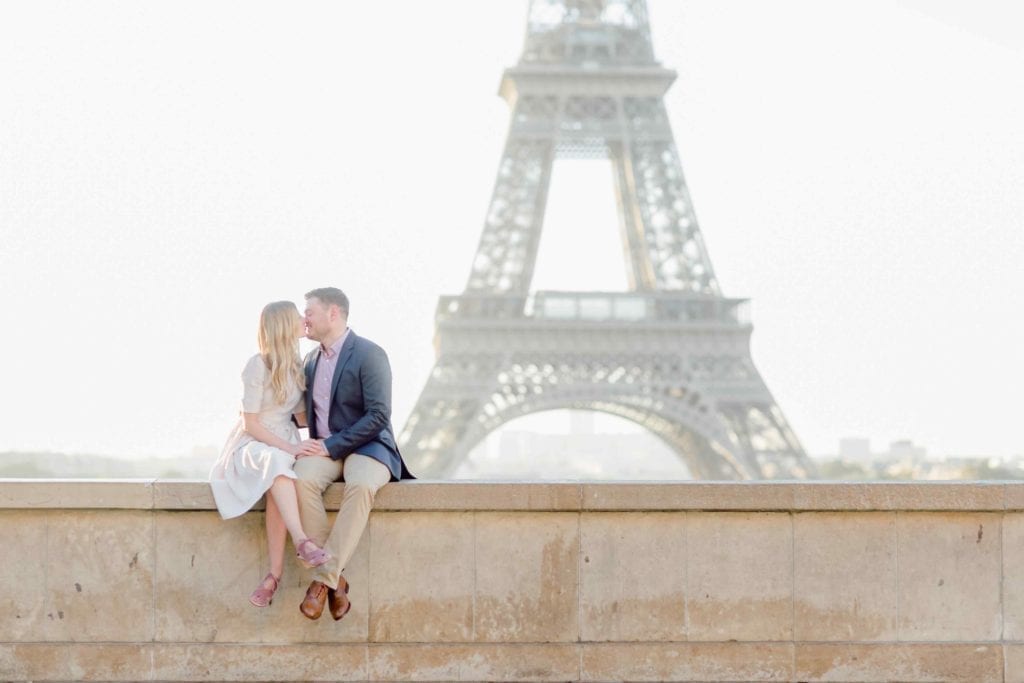 1. Enjoy the views near the Eiffel Tower
I have been to Paris three times, and each time I have to go back to the Eiffel Tower! I just love the area and it is impossible not to feel like you are in Paris when you're near it. The best part? Enjoying the view is completely free! Our advice would be to grab a delicious crepe in the area, and bring a blanket to sit on the grass and admire the famous landmark. Alternately, you'll be able to see "the Iron Lady" light up every night from sunset to 1 AM. During summer, the lights stay on until 2 AM.
2. Hang out near Montmartre
Montmartre is easily my second favorite spot in Paris. Here you will find Sacre-Coeur, an impossibly gorgeous basilica. The views at night are stunning but it's also a very cool spot to hang out during the day or before grabbing dinner. Save money by enjoying a day of people watching in this fun area full of young Parisians.
3. Rent an apartment in a less-pricey area
One neighborhood that will give you access to many of the city's landmarks with the best value is La Motte-Picquet, in the 15th arrondissement. Here you are near many metro lines while also in walking distance to a number of landmarks.
4. Avoid traveling in July or August
Europeans flock to Paris during these two months, driving up hotel prices and making all of the attractions and restaurants way more packed. Aim for September or October for the best deals, and the added bonus of gorgeous fall colors everywhere. In addition, most kids are back to school at this time so you won't have to deal with a lot of family tourists.
5. Spend a day along the revitalized riverbank
Like many international cities, Paris is becoming more pedestrian-friendly, particularly along the riverbank. Enjoy a day by the river walking, riding bikes, and having a drink at one of the cafes. This is also a great place to take children, with free board games and play areas along the water.
6. Take advantage of free entry to many of Paris's national museums
Some museums in Paris are free to enter year-round, including Musée d'Art de la Ville de Paris and the Petit Palais. Other exhibits like Musée d'Orsay and Centre Pompidou offer free entry on the first Sunday of every month. You can even visit the Musée du Louvre for free on the first Sunday of the month from October through March! Click here for a full list of free entry dates and costs for  all Parisian Museums.
Call us today to book your own Parisian getaway with one of our Europe travel specialists! 402-281-3022.