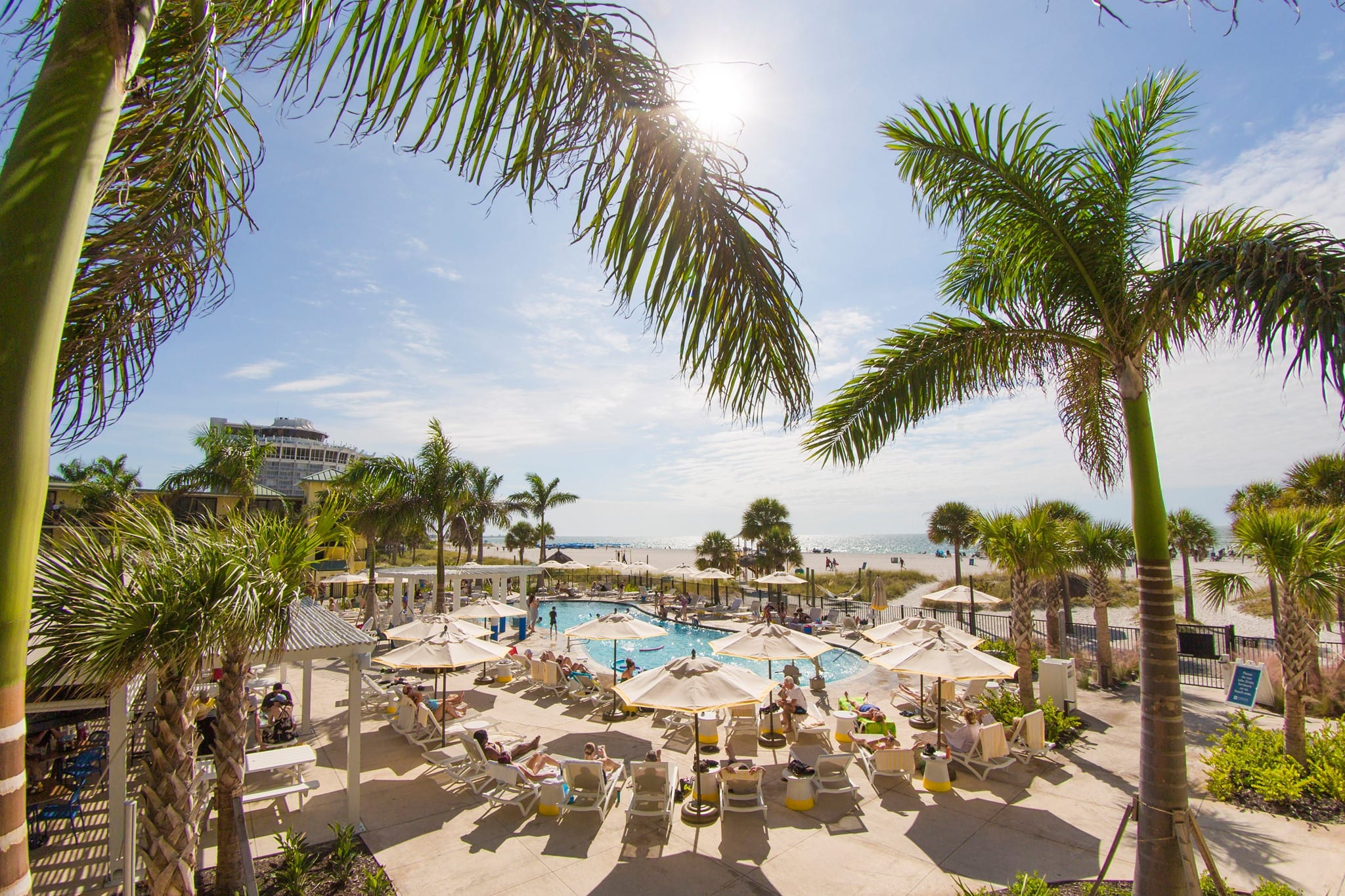 26 Feb

Where to Stay in Florida for Spring 2020

If you are thinking of heading to Florida for Spring, check out this list of the best places to stay. Florida is gorgeous in the springtime, with perfect weather and blooming flowers everywhere you go. Take advantage of the splendid weather before the summertime heat sets in and peak tourist season approaches. In addition to great weather, Florida hosts several festivals and outdoor activities during the spring.
Read on Where to Stay in Florida for Spring 2020
Fort Myers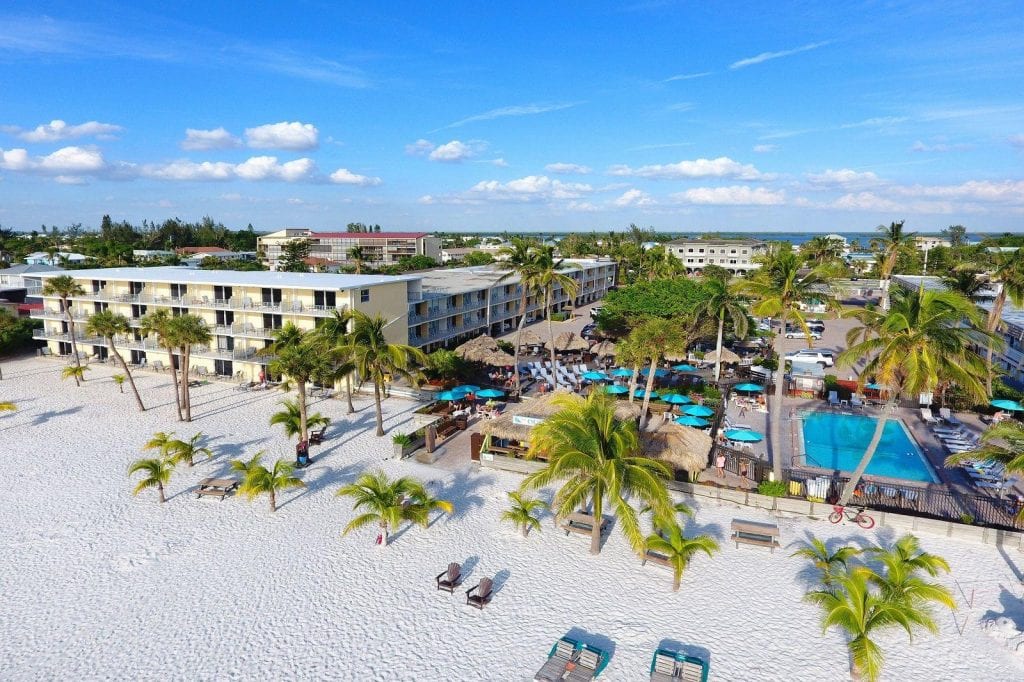 The Outrigger Beach Resort
The family-friendly Outrigger Beach Resort exudes old school charm. It has been open for decades and has a reputation for exceptional service – just ask their many loyal guests. With just 144 rooms, it feels intimate yet offers a lot. It has two casual restaurants including the Tiki Bar which has live music most nights. Plus, their beach is known for seashells and dolphin sightings.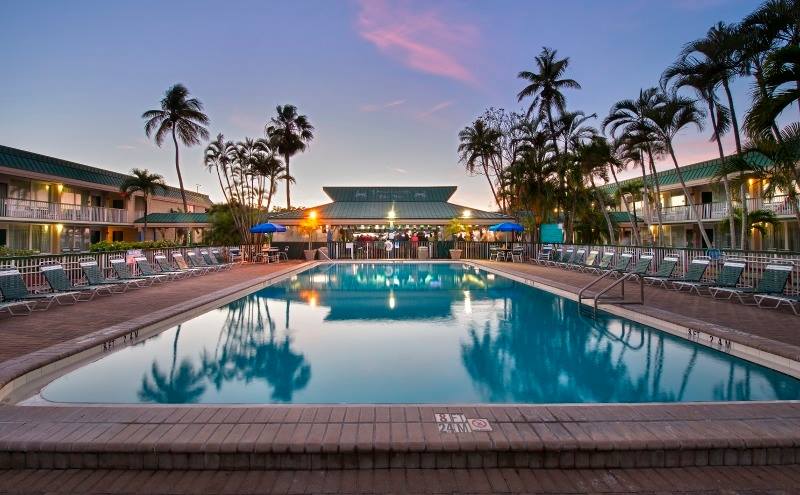 Wyndham Garden Fort Myers Beach
The Wyndham Garden at Fort Myers Beach is a one-of-a-kind resort situated on beautiful Estero Island. With a super family-friendly staff and timeless beauty, this property is the perfect place to sit back, relax and enjoy. In addition, they have a great restaurant onsite, Pitcher's Beach Bar and Grill, which is the perfect place to order fries and a tropical beverage.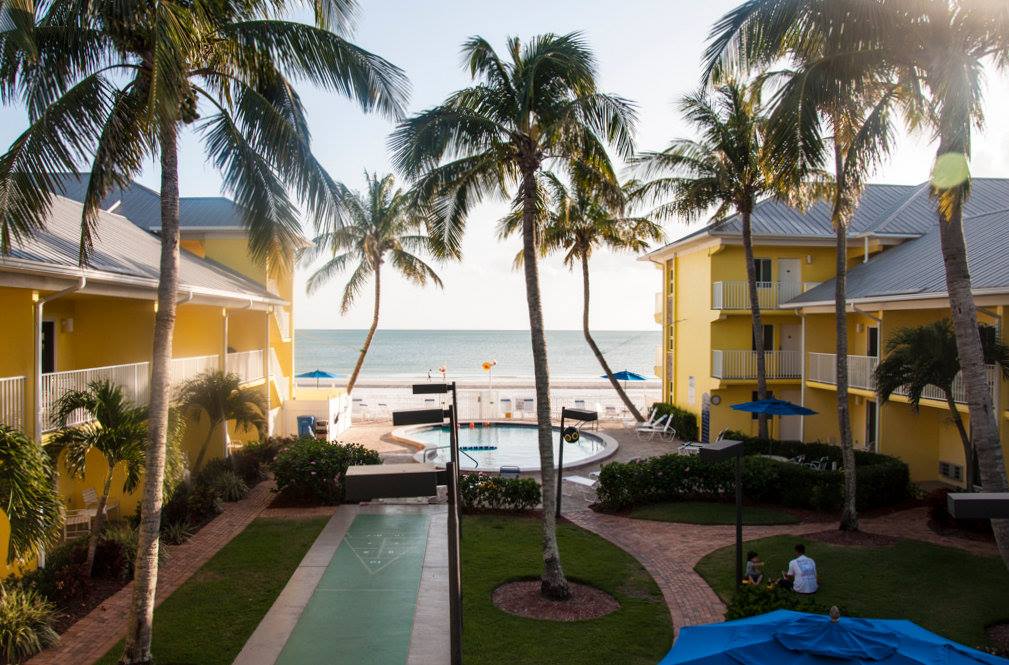 Sandpiper Gulf Resort
The charming Sandpiper Gulf Resort is the perfect choice for anyone looking for a more cozy stay in Fort Myers. With just 63 suites, Sandpiper is a tranquil Gulf coast paradise. It sits on 315 feet of pure, white sand and was newly remodeled in a classic British West Indies style. In addition, it is conveniently located close to great spas, championship golf courses, fishing and boating charters, tennis clubs and shopping centers.
St. Petersburg & Clearwater
The Don Cesar
Known as Florida's "Pink Palace", the Don Cesar will transport you to vintage Florida. With its majestic pink exterior and striking architectural design, its hard not to fall in love with this property. In addition, the hotel is a National Historic Landmark and a member of the Historic Hotels of America.
Tradewinds Island Grand
Tradewinds Island Grand is a large resort great for families and groups. With plenty of great dining options, tons of watersports included in your stay and kids' activities, you never need to leave the property. In addition, this is a great option for anyone looking for extended-stay suites with kitchenettes and multiple rooms for families.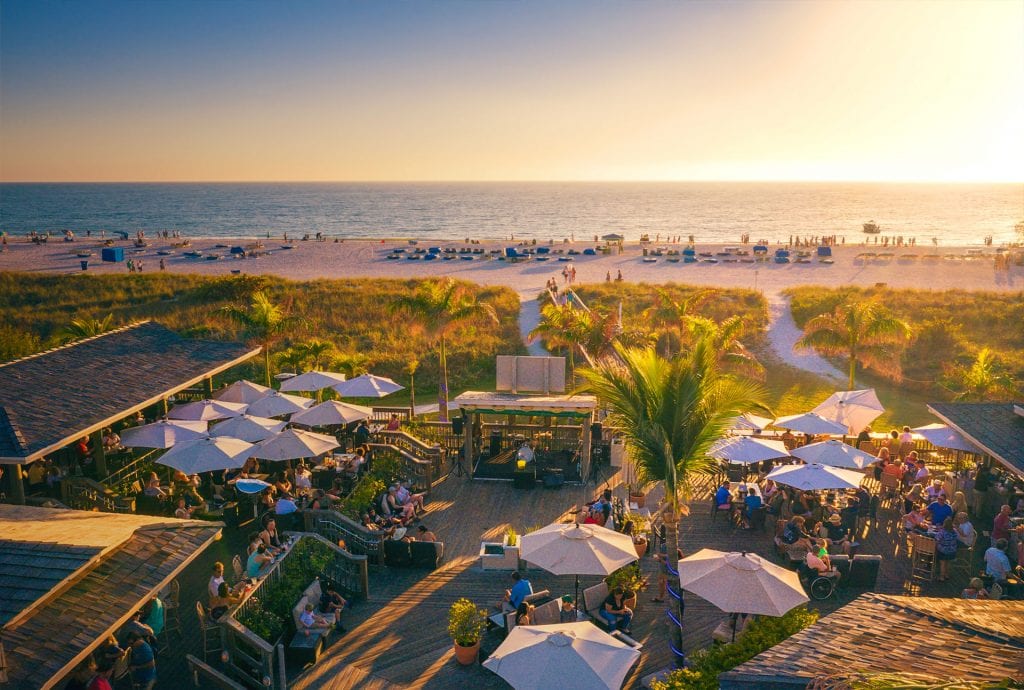 The Beachcomber Beach Resort Hotel
Located directly on St. Pete Beach, the Beachcomber Beach Resort Hotel provides a resort-style atmosphere on almost 6 acres of lush tropical landscaped gardens. In addition, there are tons of activities to do onsite and it is a great place for a fun-filled family vacation or just a weekend getaway.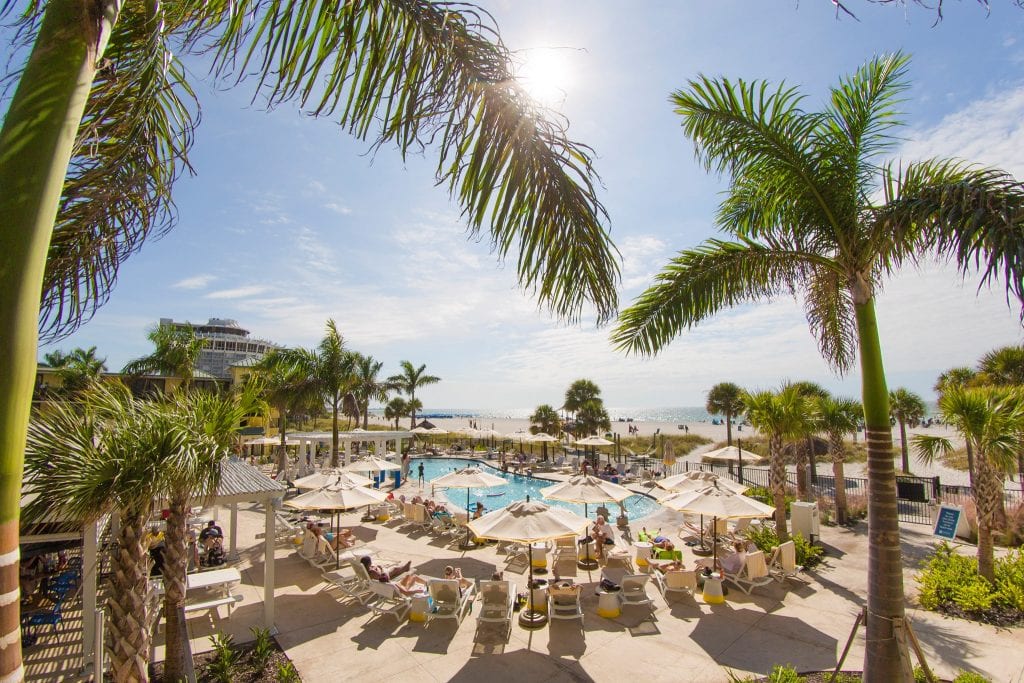 Sirata Beach Resort
Sirata Beach Resort boasts 13 acres of premier beachfront and is only 10 minutes from the bars and restaurants in downtown St. Petersburg. From upscale shopping to celebrated attractions, their perfect location offers easy access to the best of the Tampa/St. Petersburg area.
Marco Island
Hilton Marco Island Beach Resort & Spa
Hilton Marco Island Beach Resort is perfect for families, spa-lovers and active travelers. The resort boasts nightly entertainment and comfortable suites with private furnished balconies. There are tons of family-friendly amenities as well, including babysitting services, a children's activity program and children's menus at most of the restaurants. In addition, it is located near championship golf courses and the Florida Everglades National Park.
Naples
The Naples Beach Hotel & Golf Club
The Naples Beach Hotel & Golf Club has been open since 1946. This historic resort has a 7-mile private beach and award-winning golf course on site. In addition, it boasts an impressive spa, multiple pools, beachfront restaurants and more. This is a great option for a Florida destination wedding.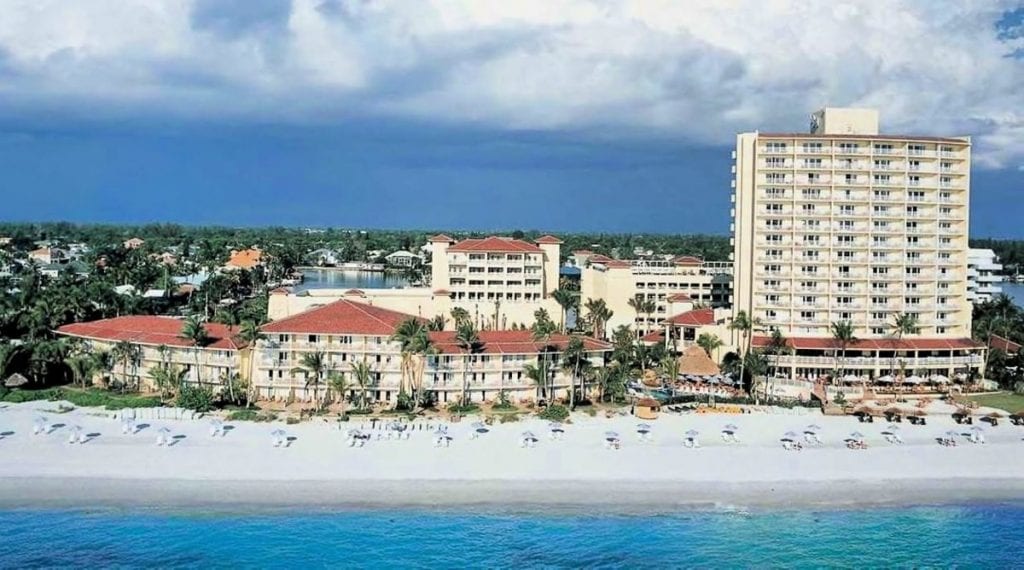 LaPlaya Beach and Golf Resort
LaPlaya Beach and Golf Resort is a boutique-style hotel that oozes beachside luxury. The gorgeous suites boast large private balconies, Frette linens and goose-down pillows in addition to canopied beds. Don't miss the amazing sunset views at the upscale onsite restaurant. In addition, it is just a mile from the new Bob Cupp-designed golf course.
Captiva Island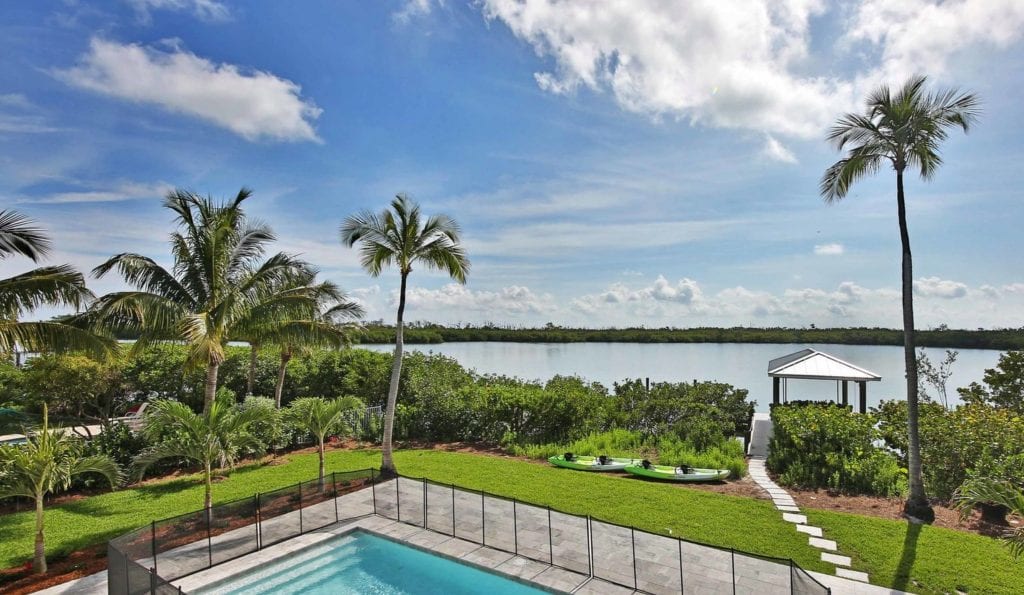 South Seas Island Resort
South Seas Island Resort has been open for decades and their loyal customers boast of exceptional service and gorgeous accommodations. The resort is set on a 330-acre wildlife preserve that spans two and a half miles on the Gulf of Mexico. This is a great place for the family who enjoys recreation and wondrous natural beauty. In addition, guests love the range of suite options, including charming villages and cottages, private homes and condos and comfortable hotel rooms.
Enchanted Honeymoons Travel | Destination Travel | Best Packages
Our ultimate goal is to make the vacation planning process as stress-free as possible. Planning your perfect honeymoon, destination wedding, romantic getaway or vacation of a lifetime has never been easier with Enchanted Honeymoons.
Contact us today at (402) 390-9291 to book your next getaway or get started here.