02 Oct

Why an All-Inclusive Resort is Perfect for Your Next Group Getaway

It's no secret that the travel experts at Enchanted Travel are all-in on all-inclusive! Read below for five reasons booking an all-inclusive resort for your next group getaway is a great idea!
1. Shared Space Plus Privacy
Sure, a shared beach house sounds great in theory, but what happens when you need some space from your travel mates? An all-inclusive resort allows your group to stay in the same location, but each of you has your own accomodations to unwind. There are plenty of restaurants, beaches, pools, bars, and lounge areas for you and your travel companions to enjoy together, but also areas for privacy. For instance, book a family-friendly group getaway at Hyatt Ziva Rose Hall in Montego Bay, Jamaica. Then, book yourself a massage at the hotel's full-service Zen spa, which includes 11 treatment rooms and dozens of treatment options. After some "me time" at the spa, you'll be recharged for a group seafood lunch at Hyatt Ziva's Blue Grill at CalypZo.
2. Plenty of Accommodation Options
If you're traveling with a large group, some people may want to stay in a large suite, while others may want an economy room for themselves. Luckily, many all-inclusive resorts have an extensive list of room categories to choose from to meet your different budgets and needs. Take Beaches Turks & Caicos for example. Here you can choose from over two dozen categories for your group accomodations. A larger family or group of friends may want to book the the Italian Oceanview Concierge Family Suite with Kids Room, while a young couple may opt for a Caribbean Deluxe room that overlooks the pool and tropical garden.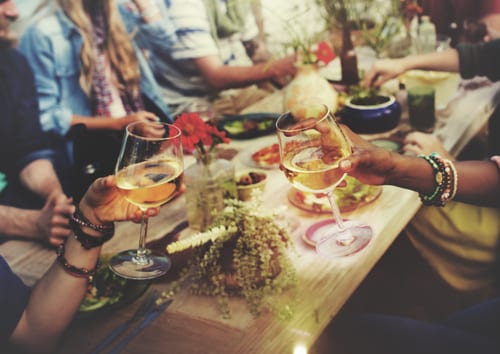 3. No Splitting the Bill
Big dinners and group activities are what make a group trip so memorable. With that being said, when it comes to dividing the price, things can get a little murky or even awkward. Check your check-splitting anxiety at the door when you check into an all-inclusive resort. Here, everyone in your group will have already paid for their share of most expenses. Then you can just sit back, relax, and enjoy an unforgettable trip sans tension or confusion.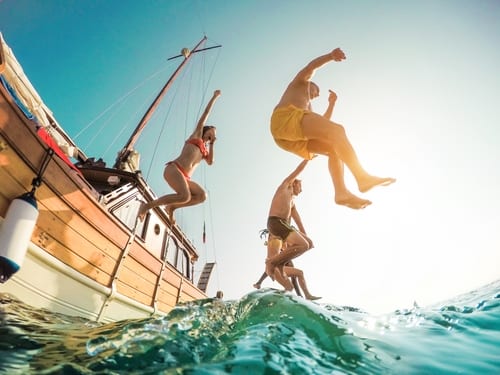 4. Activities Galore
Many all-inclusive properties offer a wide variety of activities to accommodate a multi-generational family or an eclectic group. Your travel expert at Enchanted Travel can help you identify which resorts have the best activities to meet your needs. Don't forget that there are an abundance of family-friendly all-inclusive resorts with tons of kids activities. Options like Beaches Resorts and Hard Rock Hotels & Resorts have plenty of adult fun to offer in addition to family options.
5. Perfect for Picky Eaters
When traveling with children or adult picky eaters, it is important to have lots of choices come meal time. Most all-inclusive resorts have a number of restaurants, bars, and snack lounges to ensure everyone in your party is satisfied. From a la cart items at the buffets, to specialty restaurants like teppanyaki and Italian, even the pickiest eater can find something to enjoy.
Want to experience the all-inclusive life for yourself? We can help! Call us today at 402-281-3022.