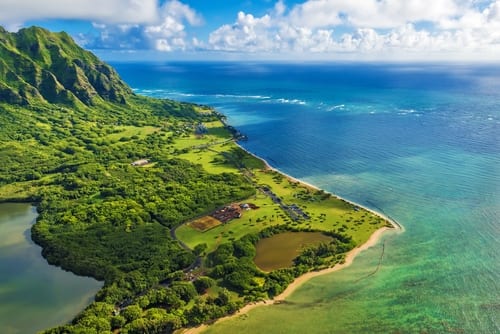 25 Jan

You Won't Find All-Inclusive Resorts in Hawaii – These Options are a Close Second!

Although there aren't any traditional all-inclusive resorts in Hawaii, there are options available for a nearly all-inclusive experience. While won't find resorts with accommodations, meals, and drinks packaged together in one rate per person, you will find a couple of resorts in Hawaii that have great meal plans, packages for families, and other options to save you money.
The Best Nearly-All-Inclusive Resorts in Hawaii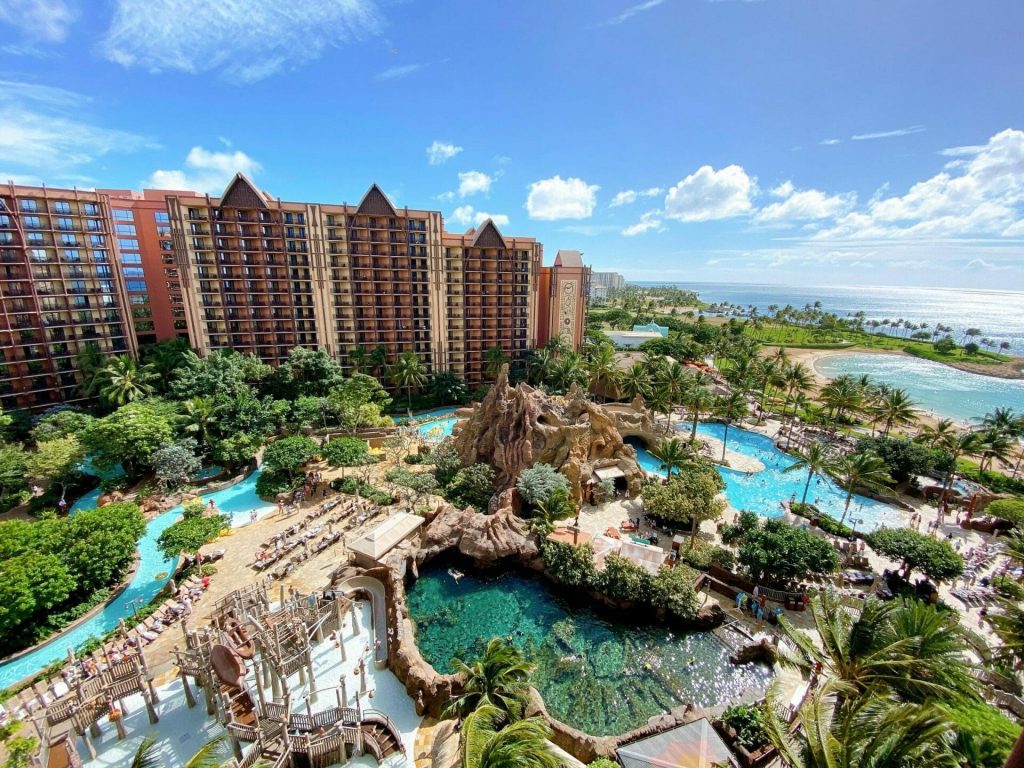 Aulani is one of the best resorts in Hawaii for families with kids of all ages. This Disney property offers the Ali Cafe Dining Plan. The Ali Cafe Dining Plan offers each guest one dining experience per per day at Ulu Cafe. Ulu Cafe is a quick service restaurant serving brunch, lunch and dinner. Note, the dining option must be added to your reservation before your arrival.
In addition to the dining plan, this Disney resort in Hawaii includes many activities and amenities. This makes the proeprty feel more like an all-inclusive resort. Guests can enjoy resort walking tours, ukulele lessons, a game room, character experiences, nightly bonfires with storytelling, kids' clubs, and live entertainment. In fact, all of these activities are included in your nightly rate.
Contact one of our Omaha Disney travel agents for more information.
Embassy Suites by Hilton is just steps from the world-famous Waikiki Beach. This property is also great for families and kids of all ages! Although it is not all-inclusive resort, Embassy Suites by Hilton Waikiki Beach Walk in Oahu does have spacious suites with fully-equipped kitchens. As an added bonus, breakfast is complimentary at the buffet every morning. Then, if you wish, you can stock up on groceries for lunches and dinners. Embassy Suites invites guests to an evening reception every night with complimentary snacks, beverages, and live entertainment.
These are your two best options if you want a bit of the all-inclusive vacation experience in Hawaii. The great thing about Hawaii is that it is easy to navigate around the islands by car. Not to mention, there are delicious restaurants on every corner. This is part of the reason you won't find many all-inclusive options on the Hawaiian Islands. Instead of dining on property, you'll want to experience the dining options on the islands.
If you are looking for a true all-inclusive experience, our Encahnted Honeymoons Omaha travel agents can help you choose from a variety of destinations in Mexico, the Caribbean and more.
Enchanted Honeymoons Travel | Destination Travel | Best Packages
Call us today to speak to one of our Travel Specialists. You can reach us at 402-390-9291 or get started here. In addition, you can email us at info@enchantedhoneymoons.com.