13 Dec

12 New Hotels Opening in 2020

2020 is set to be a huge year for hotel openings, from all-inclusive brands branching out into new destinations like Grenada, to the scene-y Nobu Chicago coming this summer. Let's take a look at the 15 best new hotels we can look forward to in the new year.
New Hotels Openings in Mexico in 2020
1. One&Only Mandarina, Riviera Nayarit
The One&Only Mandarina is set to open on one of the last remaining beachfront jungles in Mexico. The five-star resort will open it's doors on June 1, 2020. This unique property was designed to blend into the landscape with wood-filled ocean tree houses, Clifftop Villas, and 53 One&Only Private Homes. They truly thought of everything when they built this property – all the suites have private pools. Guests can use the hotel's jetty to explore the waters, then retire to The Plateau's alfresco bar. There will also be a restaurant once the property opens, with a not-yet-named chef at its helm.
2. Zadún, a Ritz-Carlton Reserve, Los Cabos
Zadún is Ritz-Carlton Reserve's newest hotel in one of my favorite beach destinations. The design is perfect for that relaxed desert-meets-ocean vibe in this locale, with wood and stone rooms decorated with handmade Mexican art and textiles. The secluded location amid desert dunes makes it the perfect place to escape for a spa weekend. In fact, Zadún has what you could call a spa within a spa; the nearly 30,000-square-foot Spa Alkemia also houses Casa Privada, which has a plunge pool, massage studio, steam room and more. This resort is already open and taking reservations.
3. Royalton Grenada
We adore when hotel brands that we love venture into new territory with new hotels. Grenada is known as the Spice Island because some of their main crops are nutmeg, cinnamon and cloves. It is located just north of Trinidad near St. Lucia and Barbados. We think that the Royalton Grenada will fit in perfectly with the surroundings, with 269 suites, four restaurants, a wellness program and a kids' club. The resort opens March 1, 2020.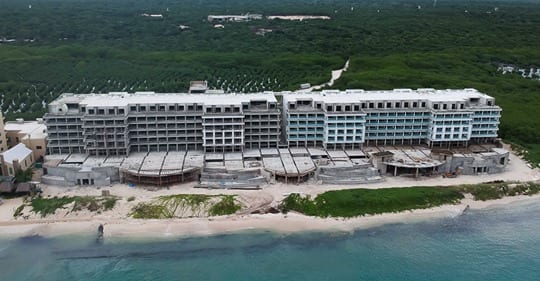 4. Nickelodeon Hotels & Resorts Riviera Maya
I was lucky enough to stay at the award-winning Nickelodeon property in Punta Cana about three years ago, and I was truly blown away by the great attention to detail and focus on family fun. Yet the property still had an upscale vibe and great food. Well now Nickelodeon is venturing into Mexico for the first time with Nickelodeon Hotels & Resorts Riviera Maya. The property has 276 suites and kids will love the familiar Nickelodeon characters throughout the property on a daily basis. In addition, the hotel will have one of the largest water parks in Mexico with a lazy river, multiple slides and an interactive water playground. The opening date has yet to be announced.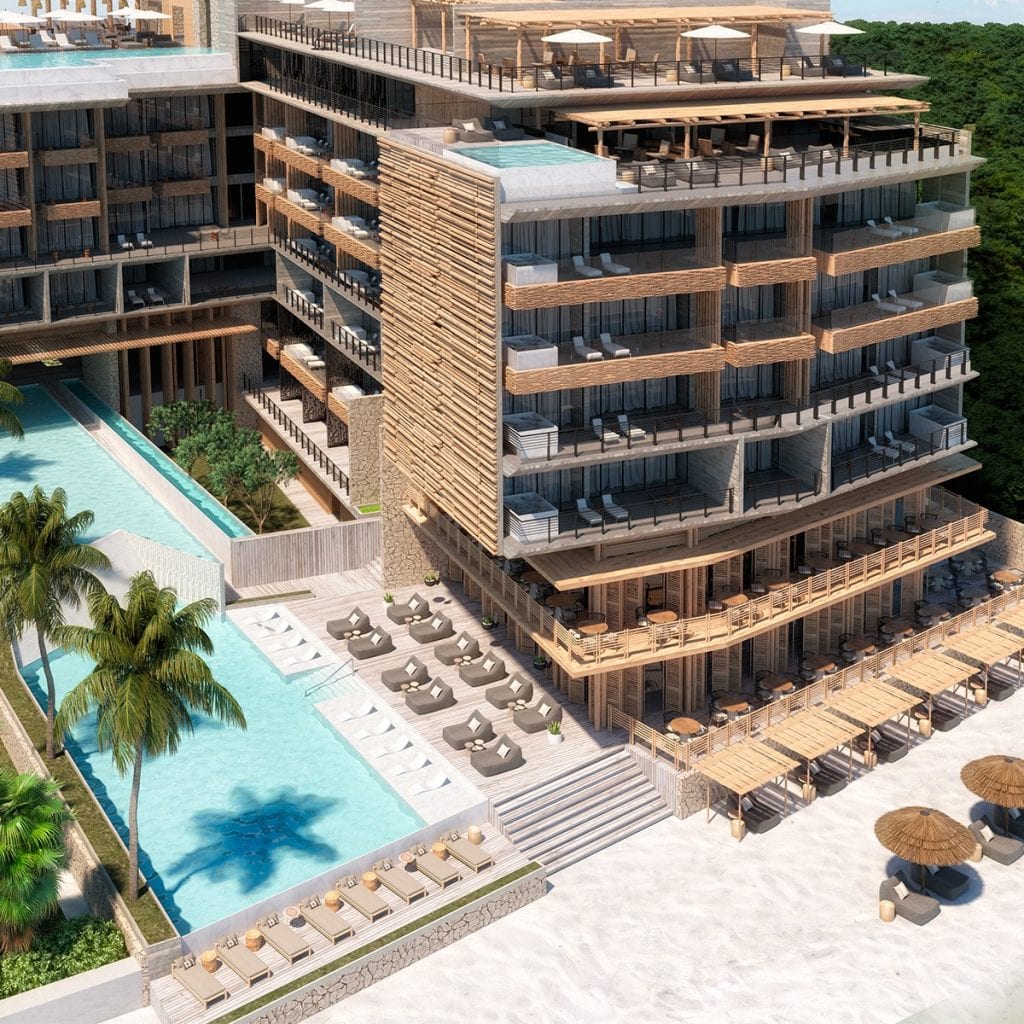 5. Fives Oceanfront Mexico,  Puerto Morelos
Fives Oceanfront Mexico is set to open in June of 2020 in the laid-back fishing village of Puerto Morelos. The decor will blend Mexican design with coastal chic touches. This unique 115-room property will have one-, two-, and three-bedroom residential-style suites with full kitchens, and living areas. The property will also have a private beach club, two infinity pools, several restaurants and a spa and fitness center. Though Puerto Morales is quaint, it is just 15 minutes from Cancun International Airport and walkable to downtown Puerto Morelos.
6. Now Natura Riviera Cancun
The family- and nature-lovers Now Natura Riviera Cancun is set to open on January 31, 2020. The 556-room property has an oceanfront landscape and fishponds full of colorful species. In addition, the onsite spa is designed to look like the region's incredible cenotes, also known as underground swimming holes. This is a great resort for kids, with plenty of activities like the Explorer's Club, arts and crafts, treasure hunts and sandcastle contests. There is also a Teen Club with games and a snack bar. The resort has four swimming pools, including a children's splash pool. In addition, the property offers onsite cooking classes, Spanish lessons and golf.
New Hotels Opening in the Dominican Republic in 2020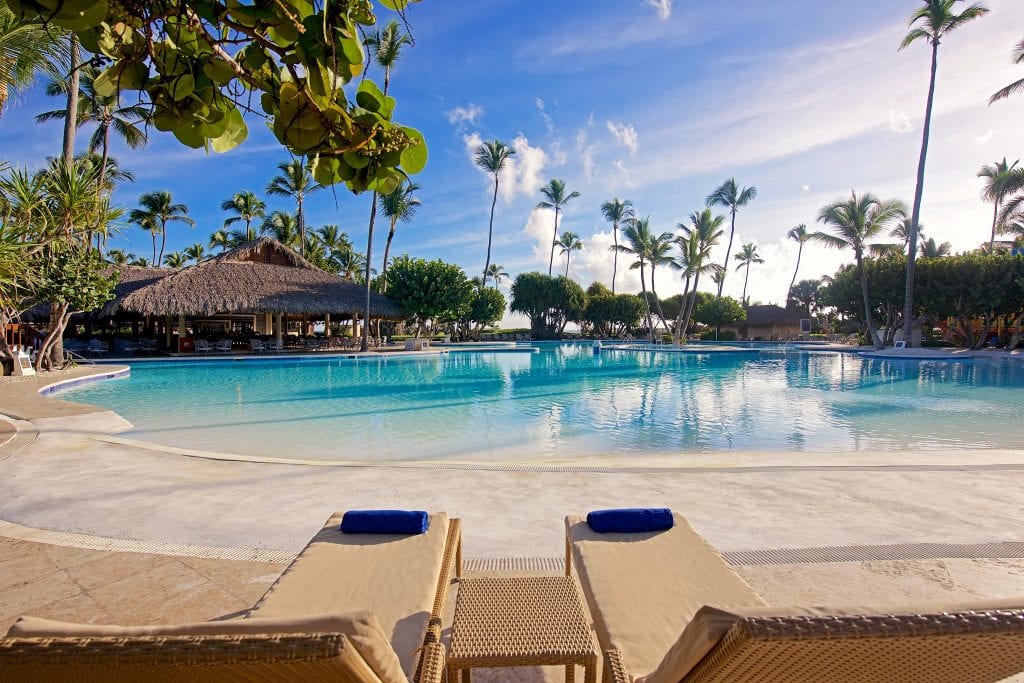 7. IBEROSTAR Selection Bávaro – Dominican Republic
IBEROSTAR Selection Bávaro is not a new resort, but it did undergo a complete remodel with all rooms being fully renovated. In addition, they have added several new room categories including Family Suites. There is also a new family area with a kids pool and water park, and an onsite coral lab run by real scientists. The property began welcoming guests back in late November.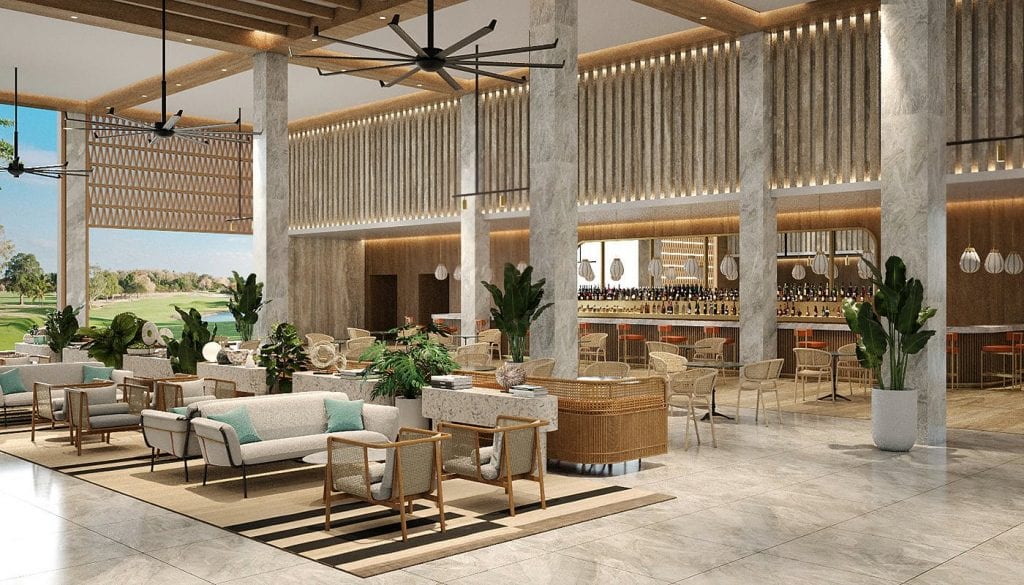 8. Serenade Punta Cana Beach & Spa Resort – Dominican Republic
The 603-room all-inclusive Serenade Punta Cana Resort is set to open this summer. The property will have six restaurants and five snack bars, plus a wide variety of non-motorized water sports. This family-friendly property also has clubs for children and teens, plus three pools – one with waterslides and games. Family Suites are available and their will be a spa for the adults to catch some R&R.
9. Dreams Macao Beach Punta Cana
If you're thinking of a family getaway in 2020, it seems that the Dominican Republic is  the place to be! Dreams Macao Beach Punta Cana is also family-friendly, with a kids' club, playground, indoor game room and movies on the beach. There is also a waterpark with slides and a lazy river. This property opens February 21, 2020.
New Hotels Opening in the U.S. in 2020
10. Mauna Lani, Auberge Resorts Collection
Mauna Lani is located on the Big Island of Hawaii and surrounded by 32 oceanfront acres, royal fishponds, natural lava pains and lush tropical gardens. The resort prides itself on the rich cultural traditions of the island, yet brings a modern and comfortable twist in its decor and suites. You won't find your standard waterpark or lazy river here. Instead, you'll want to immerse yourself in unique transformational experiences. Be sure to spend some time in the Hale'I'ike, part cultural center, part museum. This area is alive with historic books, portraits of Hawaiian royals and ancient artifacts, each item with a fascinating story. This property should be open any day now, as it's original opening date was late 2019.
11. Four Seasons Resort and Residences Napa Valley
Four Seasons Resort and Residences will be Napa's first resort located in a working winery. Thomas Rivers Brown, a well-respected vintner, will oversee the winery himself. Here you can participate in the winemaking process, enjoy endless tastings and dine in the barrel room. The suites are "modern farmhouse-style", complete with a wine fridge, fireplace, and balcony. This property opened on November 1, 2019.
12. Nobu Chicago
Chicago is abuzz with excitement to be getting their very own Nobu Hotel. The property will boast 115 suites with stunning architecture and decor that blends old-world Japanese with ultra-modern design. You can enjoy the amenities year-round despite Chicago's frigid winters because an indoor swimming pool will be located on the property. In addition, the rooftop at Nobu Hotel Chicago will have an indoor lounge and an outdoor terrace. You know how much Chicagoans love their rooftops and patios! The highly-anticipated hotel will open its doors in Spring of 2020. I think I'll be the first in line for a tour!
Enchanted Honeymoons Travel | Destination Travel | Best Packages
Our ultimate goal is to make the vacation planning process as stress-free as possible. Planning your perfect honeymoon, destination wedding, romantic getaway or vacation of a lifetime has never been easier with Enchanted Honeymoons.
Contact us today at (402) 390-9291 to book your next getaway or get started here.