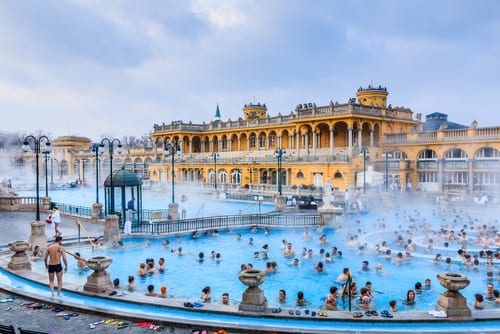 14 Apr

The Best Months to Visit These Popular European Countries

We think it's always a good time to travel to Europe, but if you want a more specific answer, read our guide to the best months to visit popular European countries. Since the continent of Europe is so large, it spans many different longitudes and weather zones. Planning your European getaway accordingly can ensure you have the best weather no matter which country you choose.

Keep in mind that as a general rule of thumb, visiting Europe in the summer will offer you perfect weather, but it also means more crowds. Visiting a European country in the winter will definitely save you some money, but you could also be confronted with many closed attractions that are only open in warmer months. We suggest you try shoulder season, which is a traveler's way of referring to spring and fall. You'll have fewer crowds and better prices, plus moderate temps in most of the popular European destinations.
When to Visit Southern or Mediterranean Europe
Southern European countries include Spain, Italy, Croatia, and Greece. For the warmest year-round temps in Europe, head to Croatia, Greece or Italy.
Traveling to a Southern European country in the summer means you're going to run into a lot of crowds. Not only do tourists flock to these areas, but locals are also on summer break and crowding the most popular beaches and hotels. Our advice is to do some research – or ask your Enchanted Travel expert – on a few lesser-known beaches or areas. For instance, head to the Peloponnese Peninsula instead of Santorini. In addition, you may opt to take certain day trips in the evening rather than in the morning. This will ensure that the crowds have died down and you don't waste your whole day standing in lines.
It's important to note that Southern Europe poses a bit of a contradiction to what we stated in our opening. Shoulder season in Mediterranean Europe is often busier and pricier than summer because the temperatures are more moderate.
When to Visit Northern Europe
Northern Europe encompasses countries such as Denmark, Ireland, Sweden and Norway. These are some of the coldest European countries, so be sure to pack for the chill.
If you're making plans for Scandinavia, Britain, or Ireland, you should consider booking your stay for the summer. They don't get as crowded as other European destinations. If you really hate the cold but want to see these European destinations, book your trip for mid-June to late August.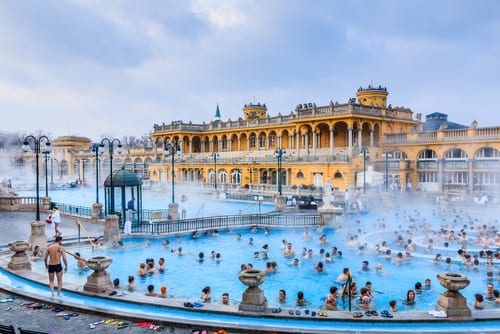 When to Visit Eastern Europe
Eastern Europe refers to Bulgaria, Czech Republic, Slovakia, Russia, Poland, and Hungary. The summers in these countries are very warm and often HOT. Keep in mind that although you may want to reach for those shorts while on your European vaca, this may limit your access to certain cathedrals or other religious attractions.
Wintertime in Eastern Europe is great, but you'll have to do some strategic planning to fit everything into the limited daylight hours during these months. You'll definitely want to check ahead of time to make sure that any sites you want to see are open during winter months in Eastern Europe. Most of the larger cities still cater to tourists in the winter, but smaller towns go into hibernation mode!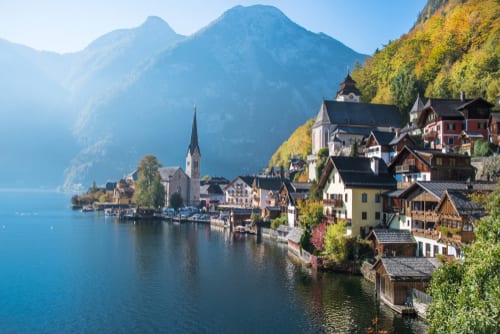 When to visit Western Europe
Western Europe includes popular European destinations like France, Austria, Monaco and Switzerland. As previously stated, summer in Europe offers lovely temperatures but bigger crowds. For instance, Paris is one of the busiest European cities and is absolutely packed in June and August. July is also a busy month, but it is the rainiest month in Paris so it is not as crowded as June or August.
You'll find that shoulder season is much quieter and more affordable in many Western European destinations. However, big international business cities like Berlin and Brussels are busy and just as expensive in the winter as they are in the height of summer.
It's also important to note that Christmas time (from mid-November to the first week of January) is a charming time to visit many Western European destinations. For instance, Vienna and Austria have great Christmas markets, choirs, and more.
Thinking about planning a European getaway for 2019 or 2020? We can help! You can reach us at 402-390-9291 or get started here.